Getting the Best Contact Lenses
When the time comes to order the best contact lenses, you will want to buy from a company that offers you the best quality (and hopefully gain privilege to some hefty discounts while you are at it). Settling for second best is just not an option when it comes to your vision. Contact lens companies all over the globe have combined forces in one website to bring you all the best options from which to choose. Now, you won't have to settle at all; and in fact, can get the best contact lenses at a discount when buying online.
What are Contact Lenses?
The concept of the contact lens has been around for decades, but for some it is still quite foreign. A contact lens works to improve your vision by laying nicely right on top of the eye. This painless and nearly undetectable process allows people with vision impairments to see better without the use of pesky eyeglasses. Some people who use contacts will choose to keep their eyeglasses, however; and usually that is recommended. Be sure to check with your optometrist before wearing contacts.
Whether you are having problems focusing, processing light, or even with near or farsightedness, there are contact lenses on the market geared towards you. It will only take a bit of research, and the information is out there. You can easily find out more valuable information on the latest and greatest contact lenses when you ask your optometrist or visit the official website of your favorite brand. Millions of people use contact lenses to optimise their vision and you can too with the right pair.
Search through a Large Selection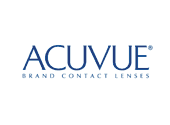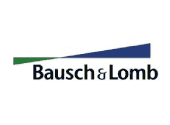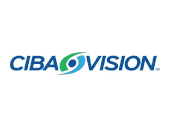 Having a large selection of contact lenses at your fingertips gives you the advantage of finding a pair that is right for you. You can buy your lenses online and find discounts, sure; but you can also use this purchasing method to ensure that you have access to the greatest variety. You would not buy a car without first test driving it or at least checking with the dealer for any important information; so why would you buy contact lenses without first doing some research? You can choose from top brands such as Acuvue1, Air Optix2, Proclear3, Bausch and Lomb4, and Ciba Vision5. If you look around you can even find fun and colorful contact lenses from Freshlook as well. Searching through the plethora of options ensures that you get just what you are looking for without giving up the ability to discover exciting new things. Perhaps there is a type or brand that you are not familiar with that would be a better fit for you than that which you are used to. How will you ever know if you do not look around?
Don't forget to check with your optometrist or eye care professional to make sure any new contact lenses suits you.
Do Not Forget to Consider the Price
Truly, price is a huge factor when it comes to ordering lenses. Your vision is important, so you should not cut corners. However, you can find discounts if you know where to look. Be the first of your friends to stop by Australia's leading contact lens dealer, Contact Lenses Online; start and end your search there when you find the best selection and the best prices on the Web.
Security and Reliability is Imperative to Buying Online
In addition to being knowledgeable and prepare, it pays to know what you are getting into. Make sure the company you purchase your contact lenses from is a reputable one, with a long list of satisfied customers. You do not want to get your contacts in the mail and see that they are not what you had in mind. All too often, people order something online without first reading all the specifications of the product. This results in disappointment upon delivery, but it can be avoided.
Contact Lenses online help you get what you need. We offer delivery to the entire nation of Australia, without the exception of any region. It doesn't matter where you are or when you buy your lenses, they will get to you in a timely manner and in the best shape possible.
Guaranteed Value and Quality is an Important Factor in Choosing the Right Contact Lenses
Luckily, when you buy your contact lenses online, you are given a guarantee. This covers any manufacturer's defects. When you buy your lenses from Contact Lenses Online, you become privy to this guarantee. You can even return your order with no questions asked, in the event that your prescription or your mind changes.
Simply return any unopened boxes of contact lenses that you ordered and get a return of your money (minus delivery costs) or an exchange for something that works better for you. There is nothing that Contact Lenses Online won't do to make sure their customers are happy. Australia will be seeing better in no time; and what they will see is that this is best way to get great contact lenses.
Customer Service Helps Walk You through the Process
Contact Lenses Online offers you the ability to consult with a professionally trained staff to answer any of your questions regarding your lenses and prescription. Simply go online and get the answers you seek. Keep in mind, customer service agents are not doctors or optometrists, so you will need to consult one of them before you expect a customer service representative to be able to do their job.
Since you are not in an optometrist office when you buy your lenses this way, it is best that you have the information regarding your prescription on hand before ordering. It helps to have everything you need right in front of you when you are about to order; so after reading this, you will want to grab some paper and a pen and jot down any questions or concerns you have. Utilise the website to find out what you want to know. If you run into anything you do not understand, then contact a customer service agent to help walk you through the process of getting the best contact lenses for your money.
Contact Lenses Online is Friendly with the Australian Health Funds

The good news is, regardless of the price of your favorite contact lenses, there may be help available. Contact Lenses Online is friendly with over 3 dozen Australian Health Funds including, but not limited to: AHM, BUPA, Medibank Private, and NIB. You do not always have to worry about the cost before the quality; and if you are privy to help from the Australian Health Fund, then you should be just fine.
You can contact your optometrists' office or your health fund. Use the help from the Australian Health Fund to get rebates on any purchases you make online. This should help alleviate much of the stress of finding the right set of contact lenses for yourself; but please remember that it is not a guaranteed option. The only guarantee when it comes to buying contact lenses online is that by doing is with the best company means you will get exactly what you pay for.
Use what services are afforded to you to get the best set of contact lenses, even if you do not have access to health funds. Do not let this deter you from gaining privilege to quality products, but definitely see if it is an option that works out for you. It is hard to tell what you qualify for, and the worst case scenario is that you end up right where you left off, having gained knowledge. There really is nothing to lose.
You Found the Best Contact Lenses from the Selection; Now What?
Well, first things first you are going to want to be sure you have all the necessary equipment to take care of your eyes and contact lenses while you use them. You do not want to do all this work trying to find the best contact lenses only to ruin them on their first use. Ask your optometrist if there are any special considerations to think about before buying anything though. You may have allergies to the solutions that the contacts are cleaned in, or even allergies to what the contact lenses are made of themselves.
As stated earlier, it is important to have all the information you need right in front of you before shopping. This includes any prescription data. Your optometrist should walk you through the main points; but if not, there are always customer service representatives standing by to answer your questions.
It never hurts to read the instructions, even if you feel that you are familiar with the product. There are often improvements and changes to items that are not known to the public. There is always a number to contact the manufacturer's customer service line as well, so the chain of assistance is never ending.
If all else fails, do some research on products via available reviews before your purchase. See your optometrist before wearing new contact lenses. However, if your optometrist cannot tell you whether there are specific concerns regarding your vision then it may be time to hire a new optometrist. The choice is ultimately yours, but once you make it then you should have everything you need to increase your vision without decreasing your quality of life.
Contact Lenses Online Offers Care Tips to help you Keep Your Lenses Perfect for Longer
Never buy contact lenses for any price without being equipped to take care of them. In addition, never have the equipment to take care of your lenses and neglect to do so. Help your contacts help you by adequately taking care of them. You will thank yourself later when you find that you are still able to use your contacts when you need them. What could be more frustrating that not being able to see because you did not take care of your lenses? You would only have yourself to be mad at.
Because of the importance of contact lens care, Contact Lenses Online has come up with some important tips to help you stay on top of things. If you follow these simple tips, then you should be able to keep your favorite lenses in tip top shape for longer. Get the most out of your money by not allowing your contact lenses to become ruined due to ignorance and neglect.
Keep in mind that you can also suffer adverse effects to your health if you are not careful in handling your contact lenses. These tiny pieces of technology fit snugly right on top of your eyes, and are placed there with your finger. Naturally, some cleanliness and carefulness are going to have to be practiced.
Furthermore, do not forget to read all the instructions on the packaging of the product before you use it. Your optometrist cannot know every move you make and can only advise you, especially if you order you lenses on Contact Lenses Online. Following all directions on the box and the prescription to the word is your best chance is taking care of your lenses the way they were intended to be.
Now, here are some tips on how to take the best care of your contact lenses:
Take the time to wash your hands. As we all know, washing our hands is an important factor in our overall health. There is no exception to the rule when it comes to your eyes. These are sensitive and important organs of your body that are exposed to all sorts of things every day. Do not give them anymore reason to cry by touching them with dirty hands. Especially when it is time to install or maintain your contact lenses, be sure you are doing so with freshly cleaned fingers.
Rinsing is good for everything. Be sure to rinse off your lenses with cleaning solution before placing them into the cleaning solution. This may seem a bit backwards, but it is not. Doing this will ensure that you get off any eye debris that may be present, allowing the cleaning solution to go to work on the lens itself. Your contact lenses are going to sitting right on top of your eye, so do yourself a favor and make sure they are rinsed off beforehand.
Do not use an unapproved product to rinse or clean your lenses. You should know that using correct solution for your chosen contact lenses is imperative to being able to use them for improved vision without infection or complication. Never reuse old solution to clean your contact lenses, even if you are all out of fresh. Make changing your contact lens solution part of your daily routine so you can be sure you know when you are getting low. Staying organised is one of the best ways to stay healthy and on top of your sight. When you do rinse your lenses in the right solution, be sure it is completely covered by the liquid while it soaks.
Saliva is not an acceptable cleaning solution. Cleaning your contact lenses by putting them into your mouth is a terrible idea. Sure, saliva is wet; but it is also infested with bacteria that would otherwise stay in your mouth. Now, by licking your contact lens, you have set yourself up for disaster.